Everyone is wireless, who cares if copper is crap AT&T tells CPUC
31 July 2015
-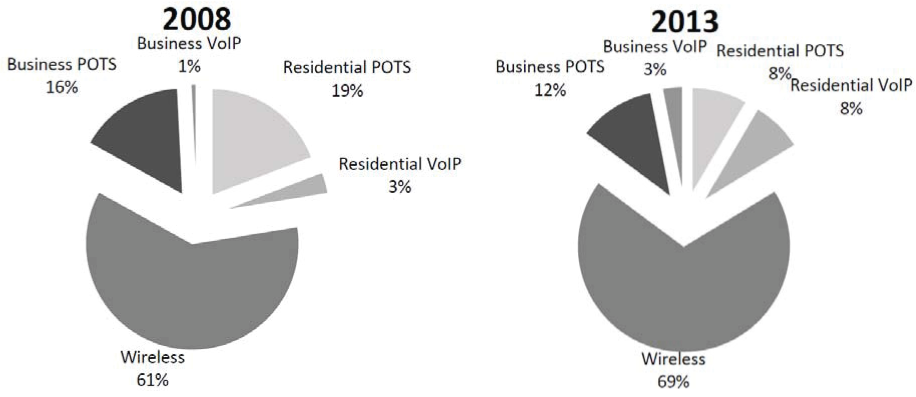 Apple pie versus orange pie.
In a refreshingly honest, lay-your-cards-on-the-table move, AT&T told the California Public Utilities Commission that it shouldn't bother investigating the condition of wireline phone systems in the state, because…
The number of wireline customers is now a small fraction of the Communications market. As of 2013, wireline customers made up only 20% of the market…Just five years prior, the wireline market was 35%.

Thus, not only is the wireline share very small, it is ... continue reading »
Tellus Venture Associates helps communities develop broadband policies, programs and networks that make success possible. Since 1996, our clients have attracted new businesses and jobs, revitalized commercial and industrial areas and created state-of-the-art resources for residents, businesses and institutional operations.
Services include feasibility studies, funding and grant development, community outreach, assistance with policy, RFPs, agreements and staff reports, and with the solicitation, evaluation, negotiation and implementation of projects.