Surprise, Google's fiber announcement didn't make everyone happy
29 January 2015
-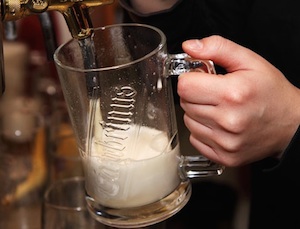 Maybe if they threw in some free beer?
Tuesday's formal announcement that Google Fiber is heading for 18 cities in four southeastern U.S. metro areas is getting a generally warm and happy reception. But not universally. Grumbles are coming in two flavors: the who in the world needs all this sort – relatively rare so far – and the why not me variety, which is more common.
It has to be frustrating to want fiber to the home service ... continue reading »
Tellus Venture Associates helps communities develop broadband policies, programs and networks that make success possible. Since 1996, our clients have attracted new businesses and jobs, revitalized commercial and industrial areas and created state-of-the-art resources for residents, businesses and institutional operations.
Services include feasibility studies, funding and grant development, community outreach, assistance with policy, RFPs, agreements and staff reports, and with the solicitation, evaluation, negotiation and implementation of projects.