CPUC will investigate AT&T, Verizon wireline network conditions
30 August 2015
-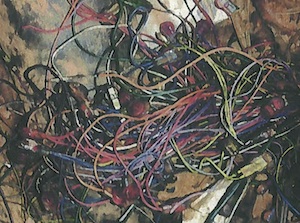 How much of it looks like this?
The condition of AT&T's and Verizon's copper telephone networks in California will be independently examined. By a vote of 4 to 1, the California Public Utilities Commission decided to speed up an existing study of wireline systems in the state, instead of scrapping it altogether.
That study has been in the works since 2011. It isn't popular with AT&T or Verizon, which put up vociferous opposition, or with CPUC president Michael Picker, who voted against ... continue reading »
Tellus Venture Associates helps communities develop broadband policies, programs and networks that make success possible. Since 1996, our clients have attracted new businesses and jobs, revitalized commercial and industrial areas and created state-of-the-art resources for residents, businesses and institutional operations.
Services include feasibility studies, funding and grant development, community outreach, assistance with policy, RFPs, agreements and staff reports, and with the solicitation, evaluation, negotiation and implementation of projects.