Competition keeps incumbent prices down and speeds up
9 October 2015
-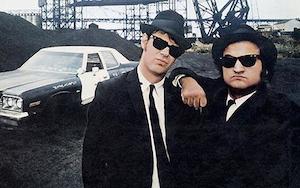 There's a reason Chicago sings the blues.
If you want faster and cheaper broadband service, the surest way to get it is to threaten incumbents with competition. We saw it in Santa Cruz where, after years of charging high speed prices for low speed bandwidth, Comcast suddenly upgraded its network to support Silicon Valley-levels of service. The spur was a combination of legislative pressure, in the form of new eligibility for infrastructure construction subsidies, a county plan to create a fiber ... continue reading »
Tellus Venture Associates helps communities develop broadband policies, programs and networks that make success possible. Since 1996, our clients have attracted new businesses and jobs, revitalized commercial and industrial areas and created state-of-the-art resources for residents, businesses and institutional operations.
Services include feasibility studies, funding and grant development, community outreach, assistance with policy, RFPs, agreements and staff reports, and with the solicitation, evaluation, negotiation and implementation of projects.