California legislature considers raising broadband standard to 25 Mbps
2 March 2015
-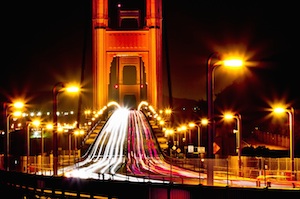 Californians can and should go faster.
While we're waiting for the FCC to let us know what it actually did in its net neutrality and muni broadband decisions last week, let's take a look at new broadband development bill that's in the hopper in Sacramento: assembly bill 238, introduced by assemblyman Mark Stone (D – Santa Cruz).
Stone wants to raise the minimum broadband speed in California to meet the FCC's ... continue reading »
Tellus Venture Associates helps communities develop broadband policies, programs and networks that make success possible. Since 1996, our clients have attracted new businesses and jobs, revitalized commercial and industrial areas and created state-of-the-art resources for residents, businesses and institutional operations.
Services include feasibility studies, funding and grant development, community outreach, assistance with policy, RFPs, agreements and staff reports, and with the solicitation, evaluation, negotiation and implementation of projects.