CPUC considers open access to poles for mobile carriers
1 December 2015
-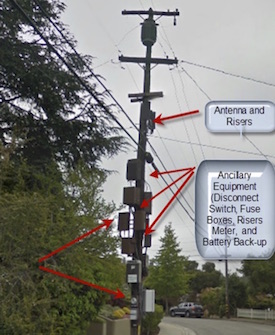 Mobile carriers use a lot of feet on poles, telephone and cable companies use a lot of poles.
Mobile carriers will get more or less the same access to utility poles as currently enjoyed by telephone and cable companies, if the California Public Utilities Commission approves a draft decision that's scheduled to be on the table at its meeting on Thursday.
That would clear the way for the installation of small cellular access points on utility poles, making it ... continue reading »
Tellus Venture Associates helps communities develop broadband policies, programs and networks that make success possible. Since 1996, our clients have attracted new businesses and jobs, revitalized commercial and industrial areas and created state-of-the-art resources for residents, businesses and institutional operations.
Services include feasibility studies, funding and grant development, community outreach, assistance with policy, RFPs, agreements and staff reports, and with the solicitation, evaluation, negotiation and implementation of projects.