Move at the FCC to unlink rural broadbad subsdies from telephone service
2 July 2015
-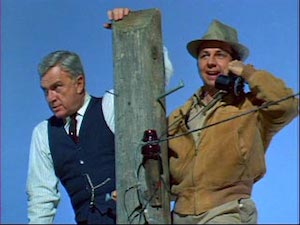 Wouldn't it be easier to just Skype?
Federal Communications Commission rules require any service provider that applies for broadband subsidies under universal service fund programs also offer telephone service. It's not because of any law of nature – the California Advanced Services Fund functions quite well without screwing around with dial tone requirements – but rather simply the result of bureaucratic inertia.
The FCC's decision to bring broadband service and infrastructure under common carrier rules hinted at broadband-only subsidies. Now, commissioner Ajit Pai ... continue reading »
Tellus Venture Associates helps communities develop broadband policies, programs and networks that make success possible. Since 1996, our clients have attracted new businesses and jobs, revitalized commercial and industrial areas and created state-of-the-art resources for residents, businesses and institutional operations.
Services include feasibility studies, funding and grant development, community outreach, assistance with policy, RFPs, agreements and staff reports, and with the solicitation, evaluation, negotiation and implementation of projects.