FCC says the dingo ate my decision
3 March 2015
-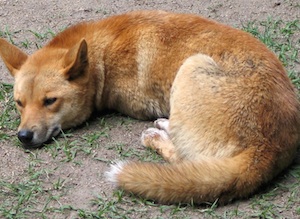 I'll do it after my nap.
A thousand word blog post explaining why the FCC hasn't released the text of its decision last week that brings Internet service and infrastructure under common carrier rules boils down to one feeble excuse: we haven't finished writing it yet.
The explanation, offered by FCC general counsel Jon Salet, is nonsense. It goes on at length about the need for robust ... continue reading »
Tellus Venture Associates helps communities develop broadband policies, programs and networks that make success possible. Since 1996, our clients have attracted new businesses and jobs, revitalized commercial and industrial areas and created state-of-the-art resources for residents, businesses and institutional operations.
Services include feasibility studies, funding and grant development, community outreach, assistance with policy, RFPs, agreements and staff reports, and with the solicitation, evaluation, negotiation and implementation of projects.