California dig once bill beefed up
24 May 2016
-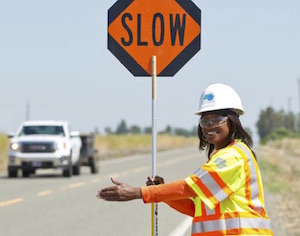 At least it's moving again.
Caltrans would have to let broadband companies and other organisations know about opportunities to include conduit in road construction and maintenance projects. If no one bites, then Caltrans would install it. That's what new dig once amendments to assembly bill 1549 would require, if it becomes law…
During the design phase of a department-led highway construction project, the department shall notify verified companies and organizations of the project to encourage collaborative broadband installations. For the purpose ... continue reading »
Tellus Venture Associates helps communities develop broadband policies, programs and networks that make success possible. Since 1996, our clients have attracted new businesses and jobs, revitalized commercial and industrial areas and created state-of-the-art resources for residents, businesses and institutional operations.
Services include feasibility studies, funding and grant development, community outreach, assistance with policy, RFPs, agreements and staff reports, and with the solicitation, evaluation, negotiation and implementation of projects.